Business
How To Keep Delivery Employees Safe Amidst Pandemic
In today's pandemic era, where the global population is encouraged to stay home, delivery services are deemed essential. When craving pizza, we can rely on food delivery apps. When we can't go to the supermarket or the mall, we tend to shop online too and have our items delivered to our doorstep. 
We consider delivery companies and employees, from food delivery riders and package couriers to truck drivers, as essential workers who help hold the economy together. They are the ones who travel and physically interact with a number of customers and partners every day. The question is, what are the measures their respective companies are taking to keep their delivery personnel safe and protected amid the COVID-19 pandemic? 
You can seek an established third-party delivery company to handle your products. But if you're a business owner who relies on your in-house couriers to have your products delivered and sold, here are 7 ways you can safeguard them from the threat of COVID-19 and keep them safe and healthy. 
1. Implement contactless deliveries
To observe physical distancing to keep both deliverers and customers safe, businesses should implement contactless delivery protocols. 
Ask your customers to shift to cashless payments (online payments, credit/debit cards), pre-pay, and stay at least 2 meters away from deliverers. 
If an electronic signature is required, the business may consider suspending it. If cash must be exchanged, consider providing a container to deposit cash, and minimize contact.
"Leave it at the door" method
When the items are pre-paid, the delivery personnel won't have to face customers at a closer proximity to deliver goods and receive payments. The deliverers can place the delivery on the ground and use the relevant app to notify the recipient that the order is delivered successfully. 
2. Provide workers with protective equipment and sanitizing products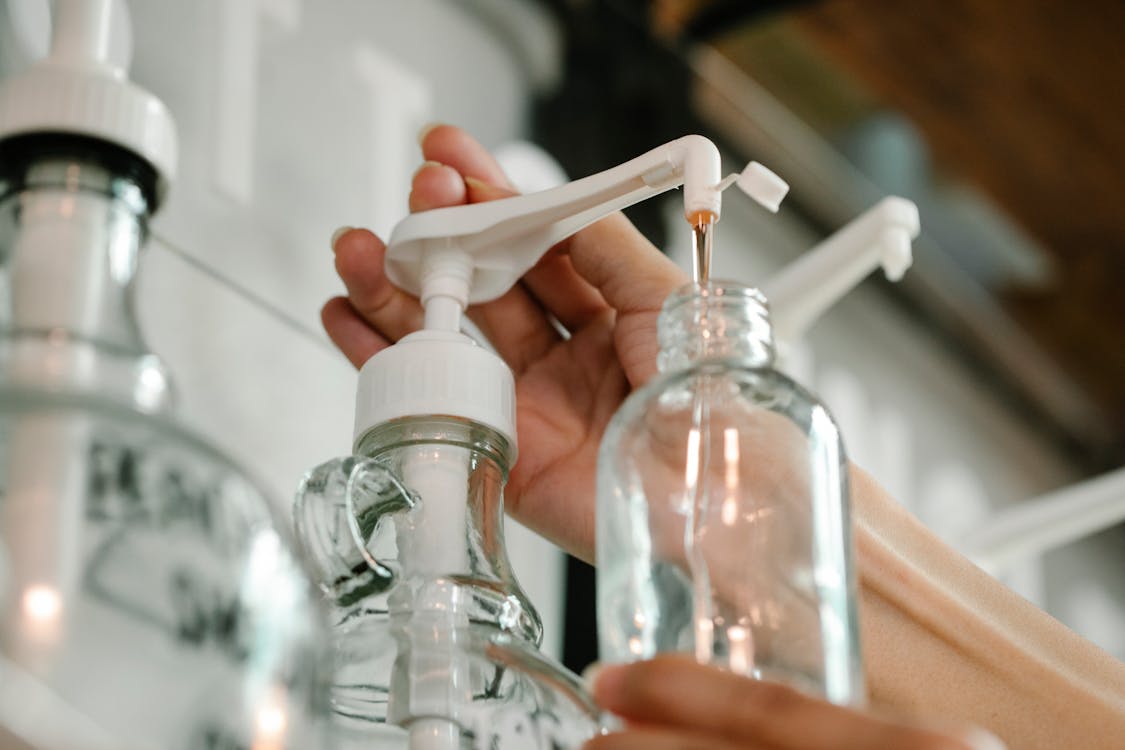 Every delivery personnel should be provided with face masks and disposable gloves, as well as hand sanitizers, tissues, soaps, and wipes they can carry on the road. Then, train employees on how to work with and care for their protective equipment and understand its limitations. 
3. Encourage sick employees to stay at home
Suspend policies requiring a doctor's note for employees who need to self-isolate. It is vital that employees who are unwell, especially those who are experiencing flu-like symptoms, refrain from working. Aside from keeping other workers and customers safe, it will also protect them from possible transmission since sick individuals are more likely 
4. Educate employees about hygiene and physical distancing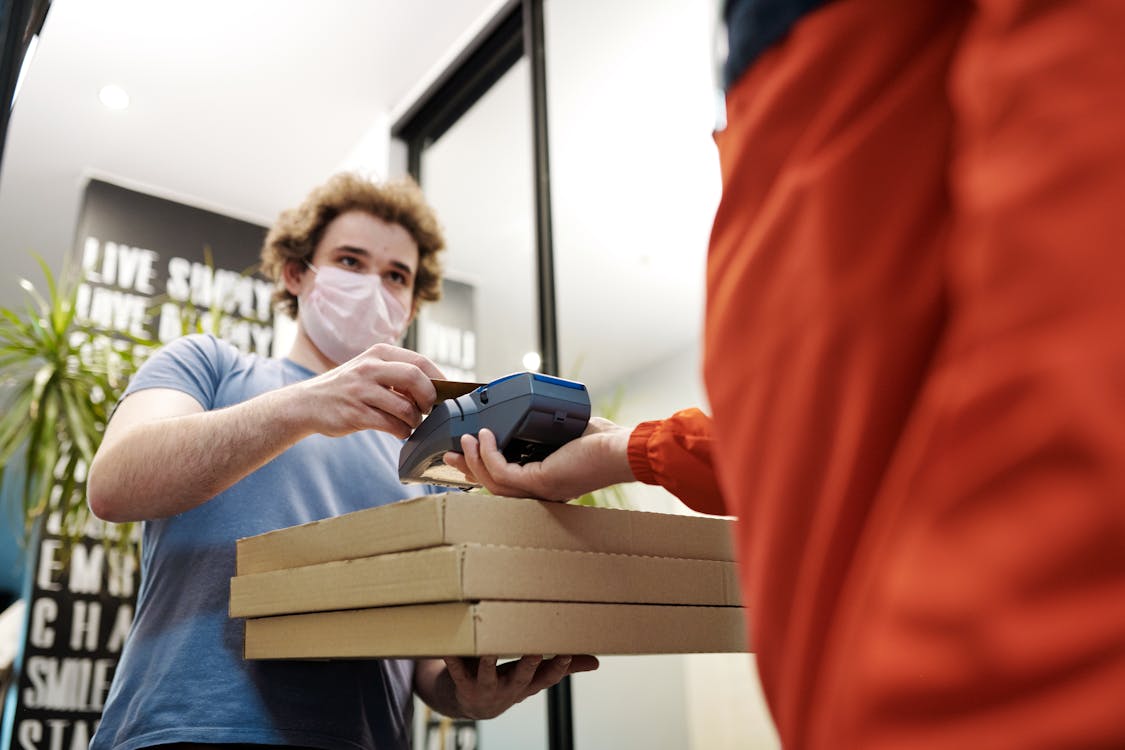 Protect the health and safety of your workers by providing adequate information about personal hygiene, social distancing, and respiratory etiquette. 
Couriers should sanitize their hands after finishing in-person deliveries and touching common items like packages, money, and cards. 

Whenever possible, couriers must wash their hands with soap and water for 20 seconds.

If washing their hands isn't possible, they should use a generous amount of alcohol-based rubs with at least 60% solution and other sanitizers. 

When delivering a package, couriers should try to avoid touching surfaces, doorknobs, etc. 

Wipe down all equipment, like pin pad/scanners, with disinfectant wipes before and after handling them.

Refrain from touching the face until they've had a chance to fully disinfect their hands. 

Encourage respiratory etiquette, including covering the mouth with a tissue when coughing or sneezing, and cleaning the hands afterward. 

Practice social distancing of 2 meters or more from co-workers and customers whenever possible. 
5. Observe health and safety protocols on-site
Aside from ensuring their safety on the road, make sure they're following health and safety protocols on-site. A business or delivery company may stagger shifts to minimize workers on-site and run temperature checks during sign-ins. 
Whenever possible, hold meetings in an open, large space to promote physical distancing of at least 2 meters. 
Businesses and delivery companies should also amp up their sanitation measures, including disinfecting stations and commonly used surfaces and cleaning delivery vehicles. 
6. Avoid sharing of equipment
If possible, discourage workers from using other workers' tools, workstations, and equipment, like freight boxes, pushcarts, and sort tables. The same goes for the use of vehicles.
7. Provide medical support and financial assistance
A lot of companies all over the world are going beyond training and sanitation – they coordinate with health departments to give their employees access to health checks, testing, and financial assistance in case of quarantine and hospitalization. 
Author Bio: Carmina Natividad is a daytime writer for ANC Delivers, a leading delivery company that connects Australia's leading retail and B2B brands to Australia's biggest capital cities and smallest towns. She loves sharing her insights on a wide range of topics, from home improvement tips to eCommerce.