Home Décor
5 Most Durable Roofing Materials To Invest In For Your Home
When selecting the best roofing material for your home, you don't only choose based on its curb appeal – you choose based on its durability and life expectancy. You'll be staying in that house for decades to come. That said, you want a roofing material that's strong enough to withstand extreme weather conditions and fire, and protect your home as the years go by.
Planning to build your new home? Or perhaps you're thinking of replacing your existing roof after burning tons of money on roof repairs? Whatever your reason is, this guide seeks to help you come up with better decisions. 
If you're looking for the best roofing materials with unparalleled durability and longevity, here are 5 of the best options to consider. 
1. Asphalt Shingles
Asphalt shingle roofing is one of the most common and highly-favored roofing materials because it's cost-effective, easy to install, and long-lasting without compromising protection. It can safeguard your home against wind-driven rain, hail storms, and snow loads. 
Composite asphalt shingles, which are found on more than 80% of homes, use either an organic or fiberglass base. They are saturated with asphalt, coated on the bottom side with asphalt, and the exposed surface infused with small chips of slate, ceramic granule, quartz, or schist. 
Life expectancy: Asphalt shingles stand for 15 to 40 years. Maximize their lifespan by avoiding cheap shingles and avoiding walking on them. Refrain from power washing them too.
2. Wooden shingles and shakes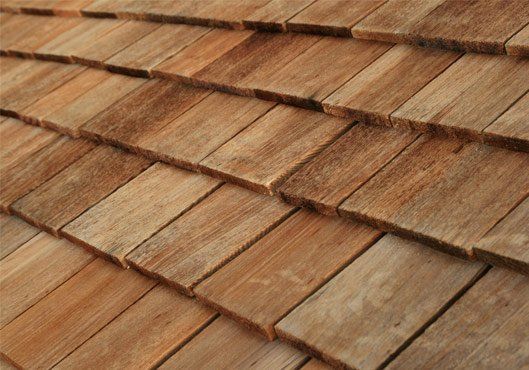 Whether you're opting for a nice rustic home design or you just want a visually-appealing abode, wood roofing is definitely a prime candidate for the most attractive roofs you'll ever have.
Wood shingles roofs are made from thin, wedge-shaped pieces of wood such as yellow pine and cedar. Wood shakes, on the other hand, are thicker than wood shingles because they're hand-cut. In terms of energy-efficiency, the good news is wood acts as a natural insulator. 
Now, for the bad news: wood roofing isn't the most durable material, especially if you live in a wildfire-prone location. Although they can be fire-resistant when sprayed with fire retardant, they're not fireproof. They are also prone to cracking, so make sure your manufacturer has a good hail rating.
Life expectancy: Wood shingle roofs can be expected to last 25 to 30 years, while wood shake varieties are about 35 to 40 years in longevity. When meticulously maintained, they can last for 50 years. Longer lifespans can be achieved in areas that experience mild weather conditions and remain free of debris and moss. You can also extend its lifespan by replacing spit and cracked shingles the moment you spot them. 
3. Standing seam metal roofing
An increasingly popular roofing type, standing-seam metal roofs are eco-friendly, durable, and low-maintenance roofing options. They are made from large steel panels that are laid on the roof deck, with seams overlapping in raised ridges which vertically run along the roof slope. The metals used are usually steel or aluminum, copper, and zinc. 
Metal roofing has plenty of benefits including fire resistance, energy efficiency, and wind resistance. It's low-maintenance too. Plus, they act as a natural insulator, keeping your home cooler in warm weather and warmer during the cold weather. 
Life expectancy: Metal roofing can last 30 to 50 years. While metal roofs are slightly more expensive than their wood and asphalt counterparts, they are significantly more durable. 
4. Clay Tile Roofing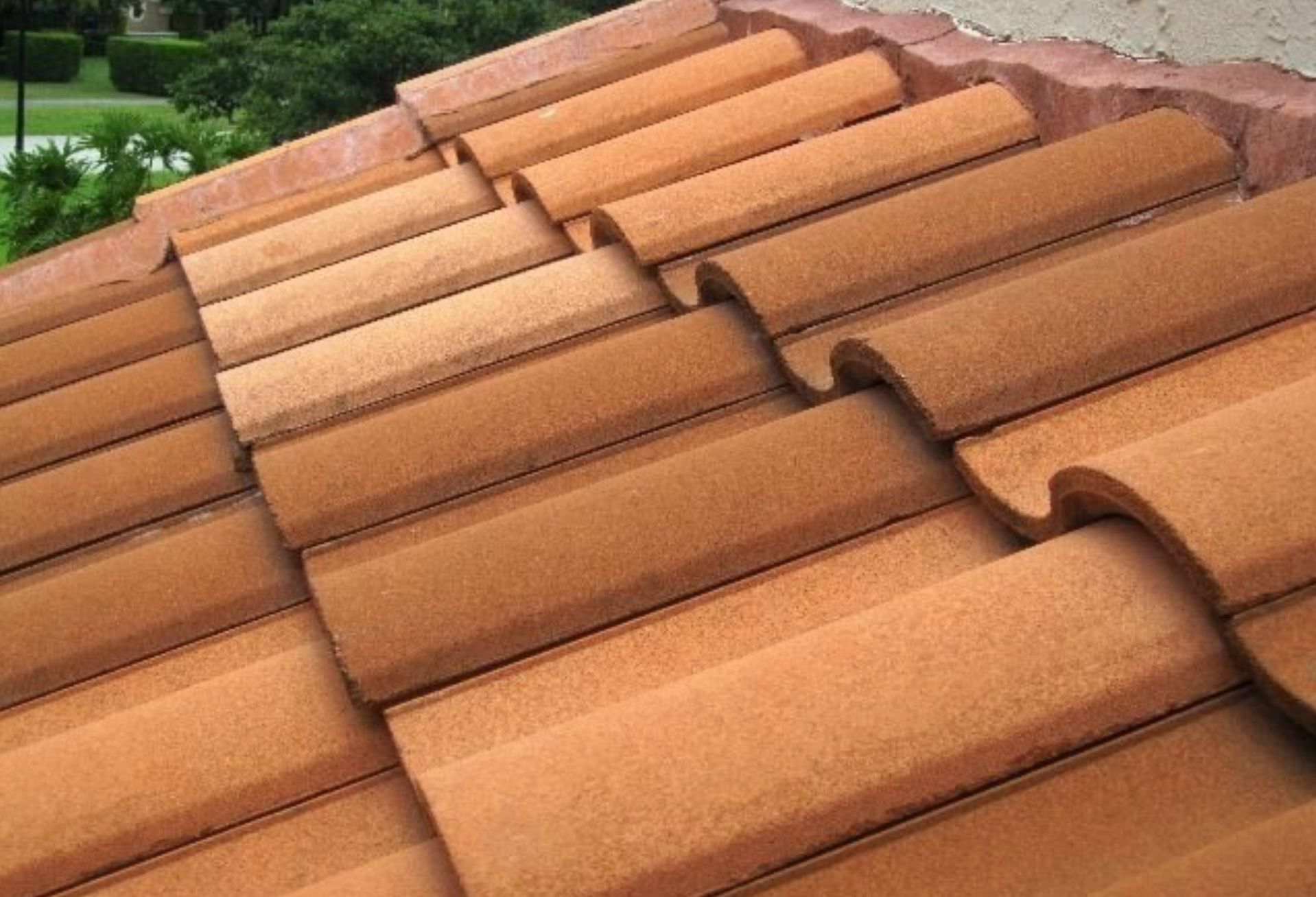 Clay tile roofing is known for its timeless beauty and unparalleled strength and durability. All these consist of having individual tiles installed in overlapping laters over the roof surface. 
Traditional clay tiles are made from terracotta, but you can also find fired ceramic tiles and concrete tiles. 
Life expectancy: When properly maintained, they can last up to 100 years. They require a sturdy roof framing that's enough to hold its weight. It should also be installed by skilled roofing professionals. Replace cracked tiles immediately. 
5. Slate roofing
Slate roofing is a highly popular roofing material among historic buildings – a clear sign of its durability and longevity that stands out from its competition. Today, it lives up to its name by combining timeless beauty and enhanced protection. 
It's one of the oldest roofing materials, which will last for the better part of a century. So it's no wonder why it's also one of the most expensive materials. It's also fireproof and invincible in harsh weather conditions. 
Life expectancy: If it's constructed properly, slate roofing can outlive you and your children, with 75 to 150 (or even more) years of life expectancy. 
Author Bio: Carmina Natividad is a daytime writer for All Round Roofing, one of the most reliable roofing companies in Ireland. When she's not writing articles about home improvement and interior design, you can find her browsing trendy home decor ideas and DIY home projects online.